Traditional Camp (Grades 2-10)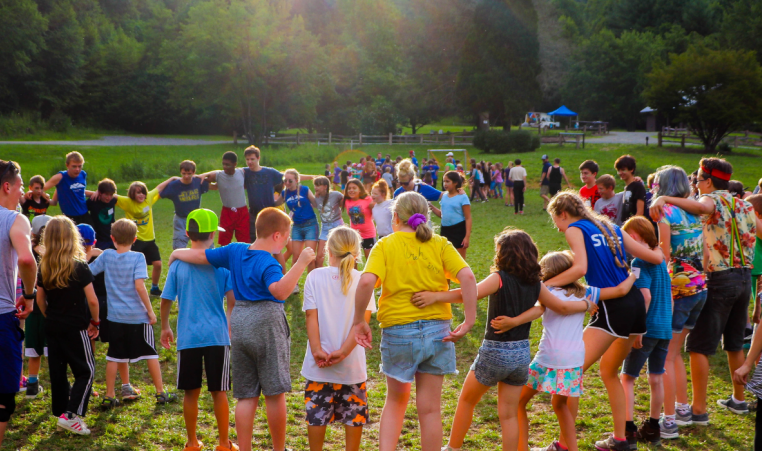 Summer Camp 2022 Dates & Rates
Summer camp at YMCA Camp Watia is the perfect adventure for kids to build life-long skills and meet kids from all over western North Carolina and beyond!
Campers Grades 2nd- 10th
Session 1: June 12 - June 17

Session 2: June 19 - June 24

Session 3: June 26 - July 8 * two-week session* (stayover weekend included)

Session 5: July 10-July 15

Session 6: July 17-July 22

Session 7: July 24-July 29

Session 8: July 31- August 5

Session 9: August 7-August 12
Cost per session
Return Camper Rate (9/1/2021-9/30/2021): $655 (Session 3: $1,360)
General Public Rate: (10/1/2021- Summer 2022): $813 (Session 3: $1,691)
"(There is) no way to express our joy to see both our children so happy to be at Watia every year with these counselors and friends! They have been with them since the inaugural year and are always so ready to get back up the mountain to Watia."

- Camp Parent
Session Add-ons: 
Stay-over Weekends
Are you looking to extend your camper's Watia experience? Campers staying for consecutive weeks can take advantage of our Super Stay-over Weekends! For just $65, campers can take advantage of all that camp has the offer in a smaller community.
Important Notes:
The stay-over weekend is included in Session 3 (two-week session).
There is not a stay-over weekend available on 7/8/22 - 7/10/22. 
Horseback Riding
Is your camper interested in the adventure of a trail ride? Our horseback riding program offers the opportunity to explore the Nantahala National Forest under the supervision of our trusty trail guides and camp staff. Campers will participate in two one-hour trail rides and one hour of "barn lessons." We partner with Nantahala Village Riding Stables for our horseback riding trips. All ages.
Cost: $95.
Whitewater Rafting
Campers and staff will experience the rush of Class II and Class III whitewater rapids on two half-day trips down the Nantahala River. On the first trip, your child will be in a guided raft. The next day they have the option of a guided raft or a two-person inflatable kayak.  Grades: 5th grades and up.
Cost: $110
Have questions about our programs? Drop us an email to learn more and get your questions answered.