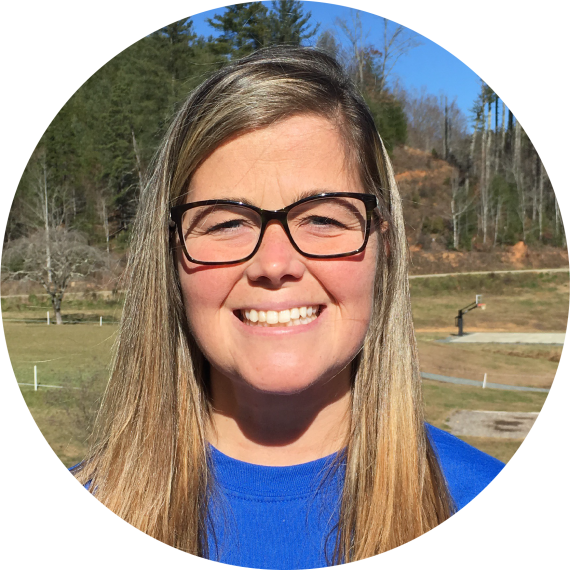 I'm a camp enthusiast with more than 17 years of experience in the camping industry. My passion for camp was ignited in 1998 when, as an eighth grader, I was fortunate enough to attend a school overnight camp in Michigan. Just a few years later I wanted to share that life-changing experience with others, so I volunteered as a counselor for that same middle school. Finally, in 2005, I began my YMCA camping career as a summer camp counselor. When I wasn't at camp, I attended Central Michigan University and graduated in 2009 with a degree in recreation, parks, and leisure service administration. I took that degree and became a full-time employee at a Michigan YMCA camp in 2010, where I earned certifications as an American Red Cross lifeguard, high adventure trainer, challenge course manager, archery instructor and Wilderness First Responder. When I'm not at a camp doing everything I can to provide the best experience for EVERYONE, you can find me spending time with my amazing nieces, exploring new mountain biking trails in North Carolina, or searching for the next best Wacky Wednesday outfit! I'm excited to be a part of the Watia family and look forward to an awesome summer!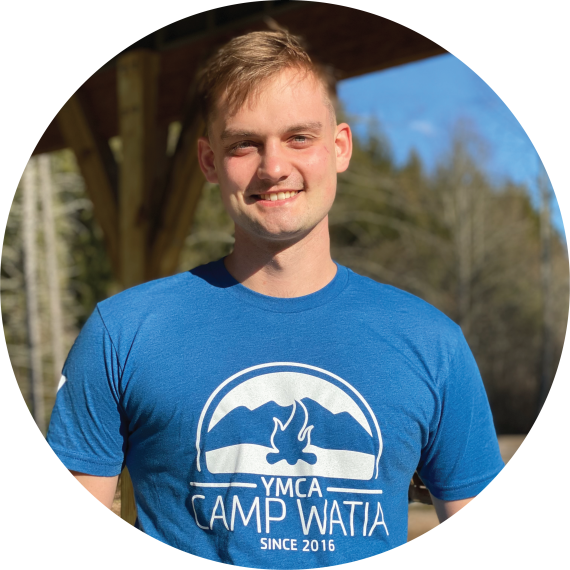 I joined YMCA Camp Watia as the Senior Program Director in February 2022. I have worked at summer camps in Illinois, Maine, and New Jersey. Through my time in the summer camp world I have left a ripple of compassion, creativity, and inclusion. I'm passionate about learning and have a knack for teaching others, which helped me decided to obtain my degree in recreation and park administration, and has spurred me to continue pursuing education. My own orientation for reflection and growth spreads into the culture of camp. I want to create programs that truly allow campers to have fun and be independent, enable staff to become great leaders, and help parents feel supported and secure. When I'm not at camp you can find me rock climbing or playing basketball or ultimate frisbee.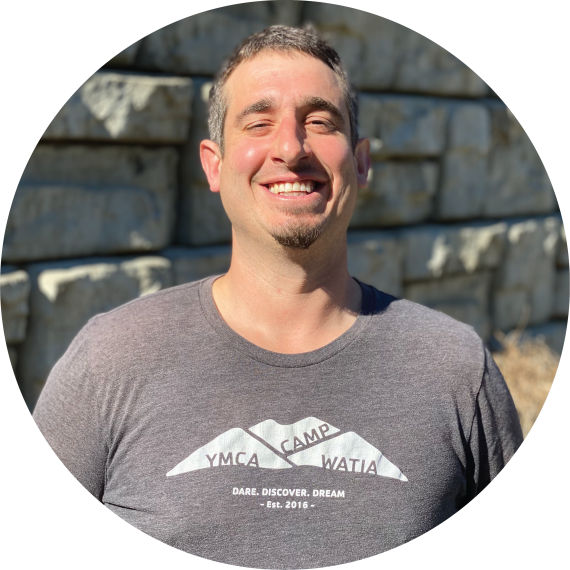 I'm originally from Tennessee and moved to North Carolina about seven years ago, right before camp opened. I got introduced to the summer camp world by my wife, who's a former camp counselor. She suggested that I look at groundskeeping jobs at summer camps in the area, and I found Camp Watia when it first opened. I absolutely enjoy working here and helping provide a clean and safe environment for campers to enjoy the great outdoors. I have over 15 years of experience in construction, groundskeeping, working heavy equipment, and just fixing things that need repairing. In my free time, you can find me coaching my kids in sports, spending time with family, gardening, and anything else involving the great outdoors. My favorite part of the work day is seeing all the campers having a blast. I'm looking forward to another wonderful summer at Watia!